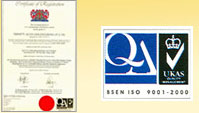 Rubber Moulded Products
We offer top quality Rubber Moulded Products, which have been made with NR, EPDM, silicon, or HNBR rubber. Comprehended for their optimal chemical resistance attributes and oil proof designing, these are accessible in black color. Offered specifically molded rubber parts are largely utilized as the essential sections of automobile parts, household appliances, industrial machinery etc. These are highly effectual for the comely performance of vehicles and aptly assist in making reduction in vibration or deflection. Offered Rubber Moulded Products are featured with grease, oil and water proof design & proffer a long functional life. Available with unique tensile strength, these are also appreciated for excellent hardness level and high elongation rate.

Key Points :

Proffered with good electrical conductivity, have ozone resistance properties.
Excellent solutions for sealing applications, optimal compression set, abrasion resistance.
Resistance to heat, abrasion, water and gas permeability.
Suitable picks for extreme temperature applications.